Lady Eagles defeat Skyline Tigers 53-34 Taking First Place in the 16th Annual Skyline Girls' Basketball Tournament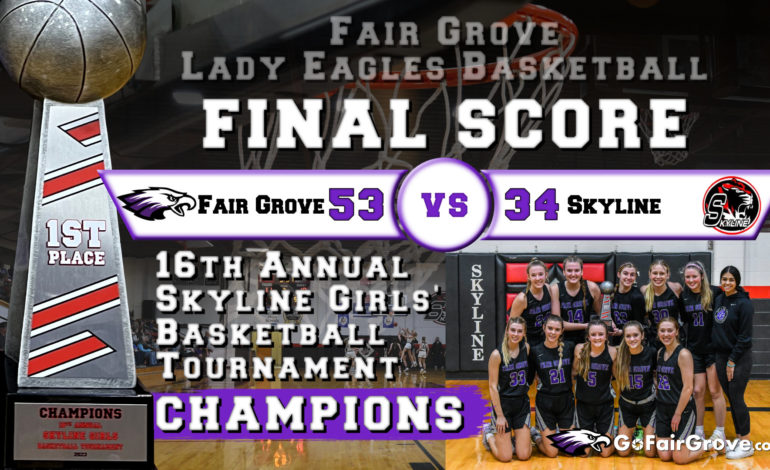 The Fair Grove Lady Eagles pulled ahead early in the championship game against Skyline during their own home-court-advantage tournament by scoring 14 points in the first quarter, more than double what Skyline scored (six points). Fair Grove kept up the quarterly winning streak for the next three quarters scoring more than Skyline during each to take the eventual WIN 53-34 to become the 16th Annual Skyline Girls' Basketball Tournament champions.
Leading scorers for Fair Grove included Ashton Bell with 12 points, Brooke Daniels & Kameron Green with 10, Camdyn Hart & Abby Green each with nine points and Hannah Maxwell with three points. Leading rebounders for the Eagles included K. Green with 10, Maxwell with seven, Daniels  with four & Emma Padgett with three. Maxwell lead in assists with five. The Lady Eagles shot 10/21 (48%) at the free throw line.
Come see the Lady Eagles in action this Monday, January 16, 2023 as they take on Dixon at the Osage Girls Basketball Varsity Tournament 2023. Game time is 4:00 PM at Osage High School.